March 5, 2021
Supply Chain: Building it Stronger, Smarter and Faster using SmartCert®
By: Leo Oliemans - Chief Revenue Officer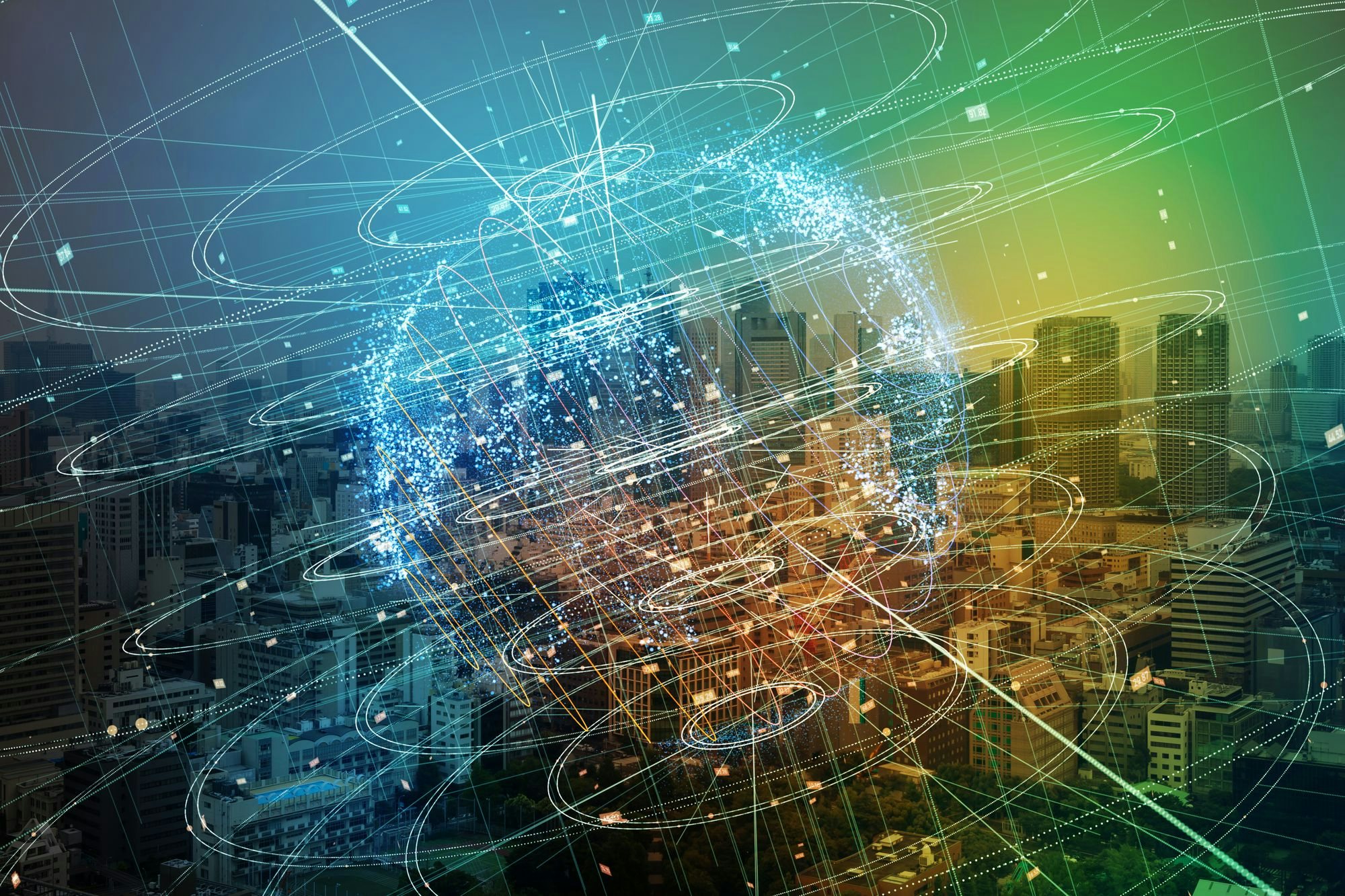 Discovery Phase of SmartCert®
SmartCert® is one of those products you don't seem to come across a lot. The idea of SmartCert® is an easy solution for a critical, long-standing problem in the supply chain, but there is always one question that boggles the mind: Why hasn't anyone done it yet?
When we investigated, we identified Deloitte and Honeywell have invested in similar technology but were unable to find a business offering this technology.
During the initial discovery phase, we broke down SmartCert® by several methods. I like the 5W2H's method: What, Why, Where, When, Who, How, How much – this process has been useful during my time in Quality.
Next question: What are the ingredients for a successful Minimum Viable Product?
Standard practice at TechFabric:
· Learn: Meet with experts, capture all requirements and refine priorities.
· Create: Create Necessary Documentation, Flows & Diagrams
· Build: Build the User Story Backlog for this iteration of the product
· Plan: Plan high-level dev approach and/or estimates while Prioritizing Features

It was clear that SmartCert® needed to be simplistic in use, so any business implement it without replacing their current processes.SmartCert® needs to have Ease of Use, Speed, Flexibility & Accessibility.
The Minimum Viable Product v1.0:
After countless hours of brainstorming and discussions with our customer, Aramid Technologies, TechFabric was ready to start building the SmartCert®v1.0.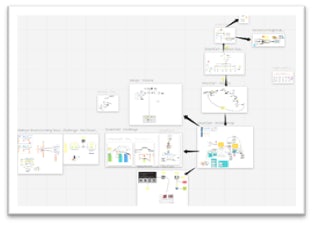 Making lasagna for the family is easy but making lasagna for 100 people can get complex very quickly. SmartCert® Foundations need to be strong enough to serve the many.
Lydon Lattie
, Founder of Aramid Technology
The value proposition of SmartCert®

Binding of Documents to Shipments and Parts:
A product such as SmartCert® helps the digitalization of the supply chain, creating an opportunity to attach critical documents directly to parts as they move throughout the supply chain.
SmartCert® allows users to bind documents on a systemic level: COC's, ISO's, AIC's, and all other documents you can think of.
SmartCert® is meant to build a Smarter, Faster, and Stronger Supply Chain by utilizing present technology, including Quick Response (QR) codes. Attaching the QR code to the shipment allows businesses to change and update documents even when shipped weeks/months/years ago. SmartCert® helps streamlining the transfer of documents & certifications
Control and Safety to Critical part Information:
Part of the Supply Chain is Logistics, and one of the biggest challenges is damaged or missing documentation. Most likely the Quality department is asking you regularly for 8D reports with corrective actions and preventive actions from their customer.
The issue of what happened and how can it be prevented for future shipments can be very hard to explain. This is complicated by businesses using external companies for transportation, making it difficult to investigate.
In reality, we are talking about a Supply Chain with many involved businesses and internal processes. SmartCert® provides preventative action and eliminates the scenario of damaged & missing documents.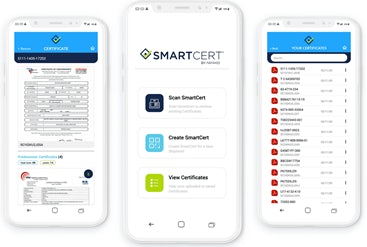 Reducing Missing Documents & Scrap:
Normally goods with missing documentation either end up in the quarantine zone until proper documentation has been provided, are RMA'ed, or scrapped on site. Regardless of the role as customer or supplier, both companies have more value if parts can be used in production or shipped to their end customer.
Industry Stats:
Sale of Avg. US distributor: $14M - $100M
0.6% - 1.0% of inventory is scrapped.
A distributor with $30M in gross sales could     lead up to $300K annually resulting in $1.5M over five years.
This scenario represents the costs associated with scrapped parts. The indirect cost such as a line down events which we can see industries such as Automotive industry can push costs sky- high due to missing or damaged documentation. Finally, there is the risk of losing a customer due to reputation damage. SmartCert® reduces missing documents and eliminates the risk of damaged documents, quarantined parts and lost revenue.
As a whole, businesses want to keep their inventory as clean as possible, avoid downtime and keep products moving as quickly as possible through the supply chain.
At Techfabric, we see SmartCert® as a competitive advantage, unifying all businesses and parts of the supply chain.
Process Speed & Flexibility in the Supply Chain:
One of your important shipments for a VIP customer left the warehouse and at the last minute, additional COC's were required by the customer, but weren't able to be attached prior to leaving the warehouse. Normally you would contact the customer and submit the document via email to a customer service representative or your direct contact, asking your customer to do your work.
SmartCert® would solve the problem within a split second by allowing you to login to your SmartCert® environment, find the correct shipment, and upload or change the documents required. Speed & Flexibility.
SmartCert®Accessibility:
As a SmartCert® customer, it is very easy for any users to generate a SmartCert®, or Scan a SmartCert® in the Warehouse, allowing for easy access to all documents added during the Supply Chain of that particular shipment. As paid subscribers, the Master User of your Organizations SmartCert® will also be able to manage and monitor the team's activity.
Guest users are allowed to access the platform and scan SmartCert® but cannot add or delete any documents.
Summarizing the Benefits:
Binding of Documentation to Shipments and Parts.
Streamlines the transfer of industry-required certifications.
Adds Control and Safety to Critical part information
Reduces missing Documents & Scrap.
Adds process Speed & Flexibility in the Supply Chain.
Allows users to instantly scan warehouse parts for information in real-time.
Future Technologies and Vision TechFabric
Leaders in the supply chain industry no longer consider new technologies as merely a necessary "means to an end."  These systems are now considered vital because they are continually evolving, growing increasingly smarter and faster, and expanding their capabilities at unprecedented rates.
Supply chain management strategies come and go, but the 2021 Tech trends are shaping up to be the most revolutionary in several years as businesses prepare to reorganize for a post-coronavirus world. Forward-thinking organizations recognize the importance of digitalization exploitation as they consider new transitions to more innovative technologies, potential disruptions to conventional supply chain models, and other previously unforeseen challenges.
To remain competitive in the fast-paced world of business and commerce, today's organizations must adapt.

Visit: www.aramidtech.com
Follow: SmartCert® by Aramid
Follow: Tech Fabric