July 15, 2022
Meet Andrew Ripley, Senior Product Owner at TechFabric
By: Kay Transtrum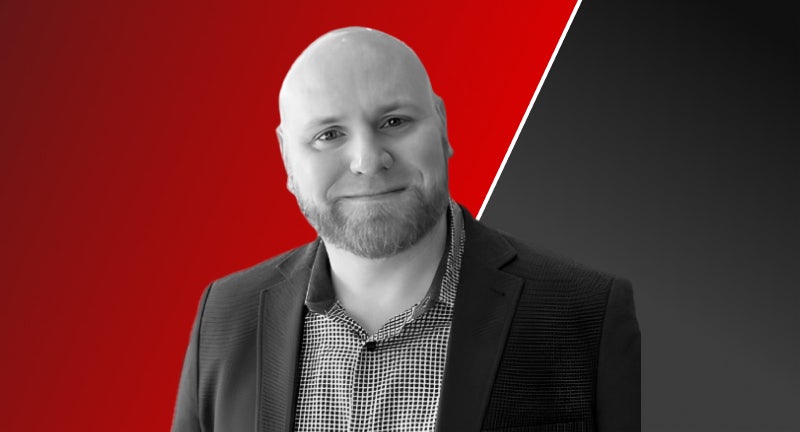 Product Spotlight: Meet Andrew Ripley, Senior Product Owner at TechFabric 
A technical solution is only as powerful as the humans behind it, and we are proud to have some pretty incredible people working at TechFabric. Let us introduce you to Andrew, one of our product owners and strategists helping companies take their product ideas from the beginning to the finish line. 
OK, so what is a Product Owner?
Andrew joined TechFabric in 2020 with over 11 years experience in Sales and Project Management and over 10 years in Product Management.
Here's how he breaks down the difference in the two roles: Product Owners and Project Managers depend on each other to make magic happen. When a product owner is brought into your project, they are your partner from beginning to end. They work directly with you to conceptualize your idea, understand your business goals and audience, plan out the right solution, map the value streams, and shepherd the solution through to success. They are your partner and confidante, helping you navigate and make decisions that will help your business grow. Project managers are the hub of your development team, acting as team organizers, scrum masters, budget monitors, carrying tasks through and helping meet and communicate deadlines. 
A great product owner has the brain of an engineer, the heart of a designer, and the speech of a diplomat.
Deep Nishar
, Vice President of Product at LinkedIn
Not all product owners or product development companies are created equal. This role can vary greatly depending on the company or product owner you are talking to. In Andrew's case, he quickly discovered the product owner role at TechFabric covers a bit more than the "standard" industry description.
General view of product owner role: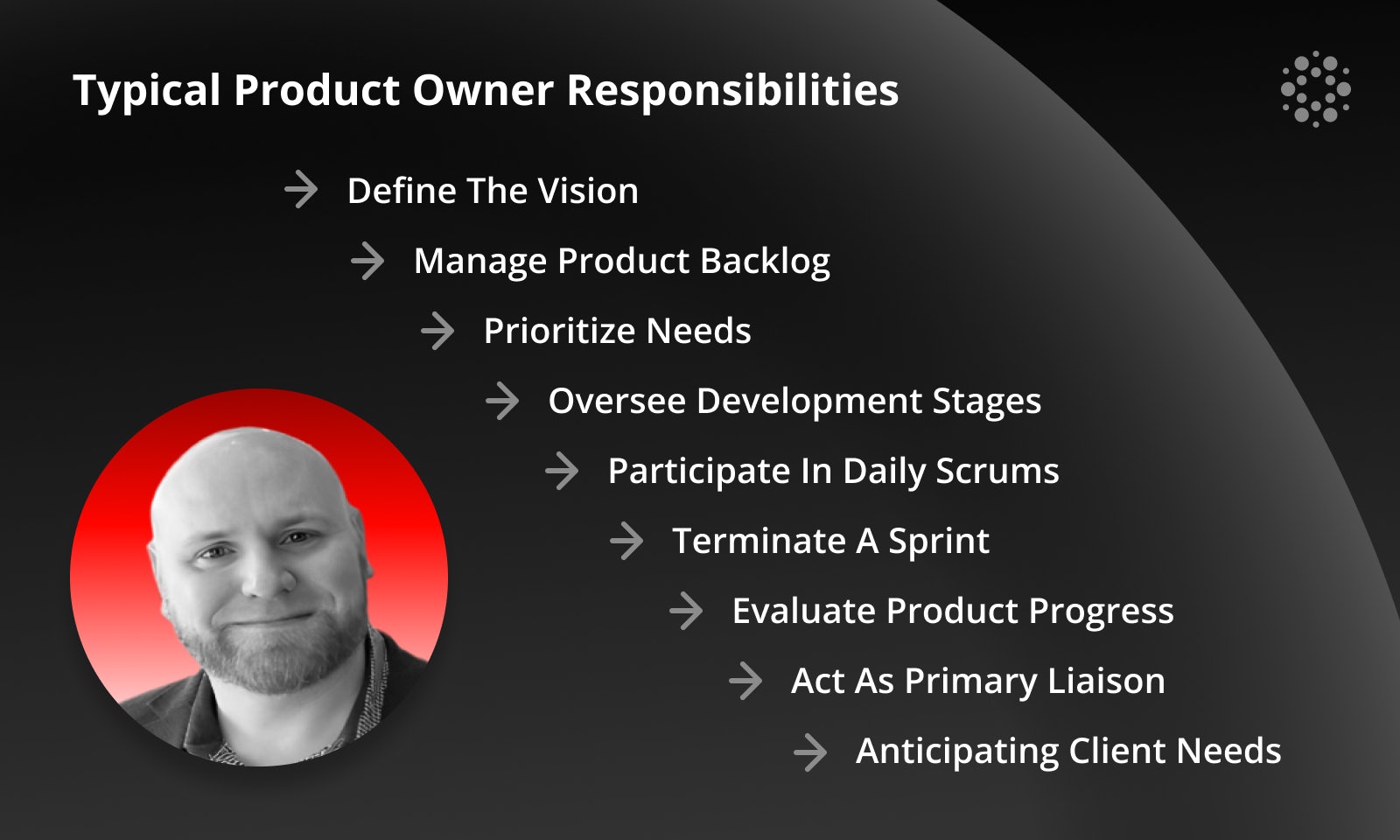 Being a consummate expert, Andrew was excited to expand his role because he understands what we already know; product owners are one of the most key success roles and just being a "cog in the project wheel" or simply gathering requirements and writing user stories is a far cry from what a fully fledged TechFabric product owner's role looks like.
TechFabric's expanded view of Product Ownership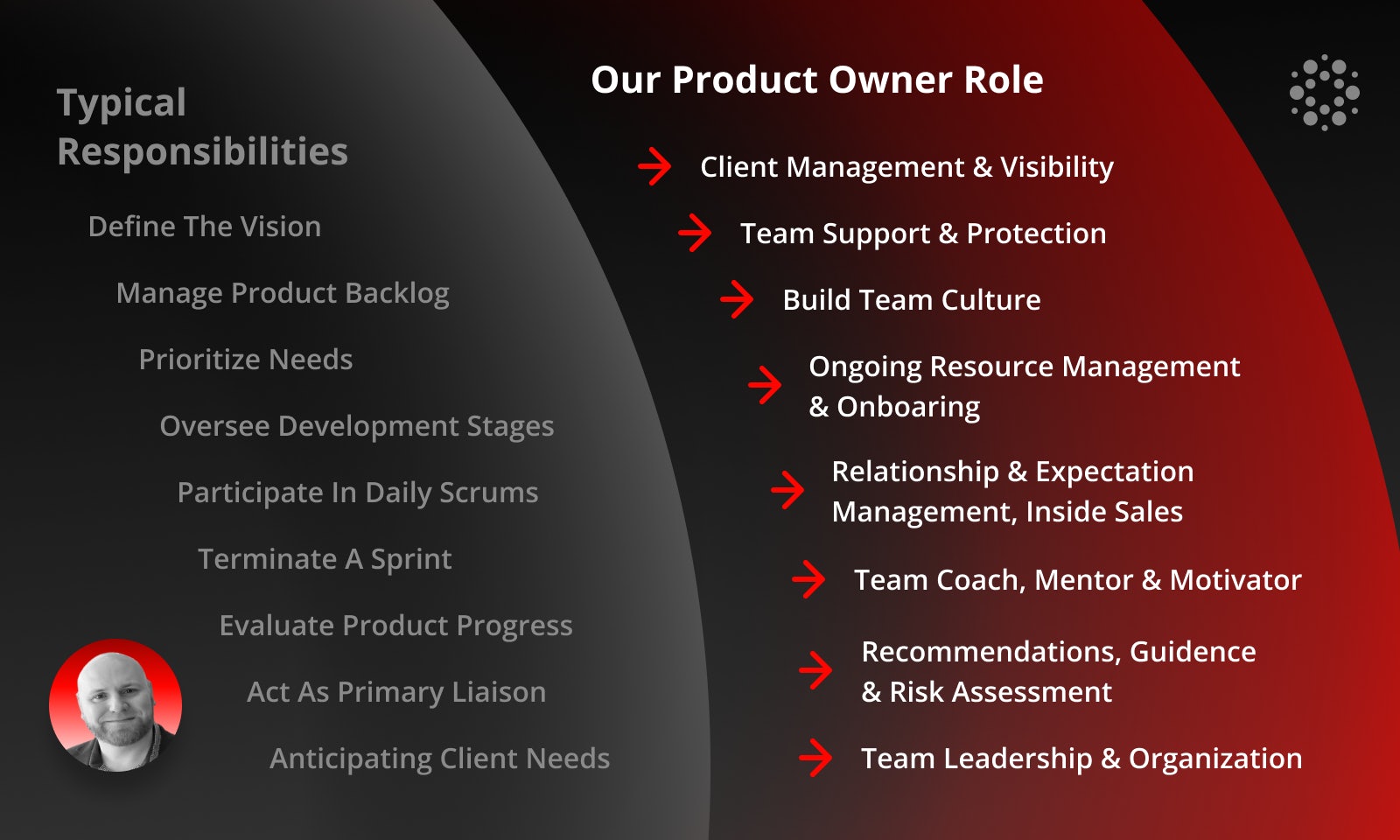 Why do you think Product Owners are important to projects? 
Product Owners play an integral role in moving things forward, there's no question about it. But they're also partners to an organization in dissecting data points and formulating best next steps with key decision makers based on that data. 
"Being a product owner gives me the chance to directly impact the success of a business. I get to live on the strategy side and drive projects forward. The things that I can do with the data to help a business move the needle forward, that's what makes my job so rewarding."  
Andrew makes a point of adding that Product Owners help champion every point of view- from protecting operational efficiencies to making the end user experience seamless and intuitive. He wears a multitude of hats as he helps decision makers move in the best possible direction for their business. 
What do you love about being a Product Owner?
The way Andrew sees it, a lot of organizations that offer services similar to TechFebric play a passive role in projects, serving as order takers. At TechFabric however, team members play an active role and work as partners with clients. It's not just about completing a project, it's about helping a business thrive. 
"Product Owners always want the ball. They are hungry for the next challenge and want to take ownership of the road to success."
Why do you like working at TechFabric? 
"I have 20 years behind me and I'm still learning something new with this amazing team." 
Andrew also points out that leadership encourages curiosity, and creates a space where team members can continue to learn and evolve. Your opinion and thoughts really matter to the team and to leadership, which fosters a community devoted to growth. 
At TechFabric we believe in collaboration and championing diverse ideas. Innovation doesn't come from doing what you already know, it comes from people like Andrew who know how to drive teams and solutions beyond their comfort zone to do extraordinary things.
John Bellaud
, TechFabric COO
What are you up to outside of work? 
Being a dad to his 3-year-old daughter is Andrew's number one passion. 
Outside of being a proud dad, Andrew is a major board gamer. No really, he has an entire wall dedicated to different types of games to play depending on the mood of the group. Andrew related his love for board games to his love for product management: you learn how to become great at asking questions and educating yourself, with the goal of accomplishing something big. They also allow him to connect with people on all levels: playing with friends, his wife, his daughter, or by himself. 
"Strategic, critical thinking is one of the most important tools of any product owner. It's like the acrobats who spin and balance multiple plates at once. You have to be able to balance and track lots of different dependencies, approaches, goals and needs to roll it all into a successful solution."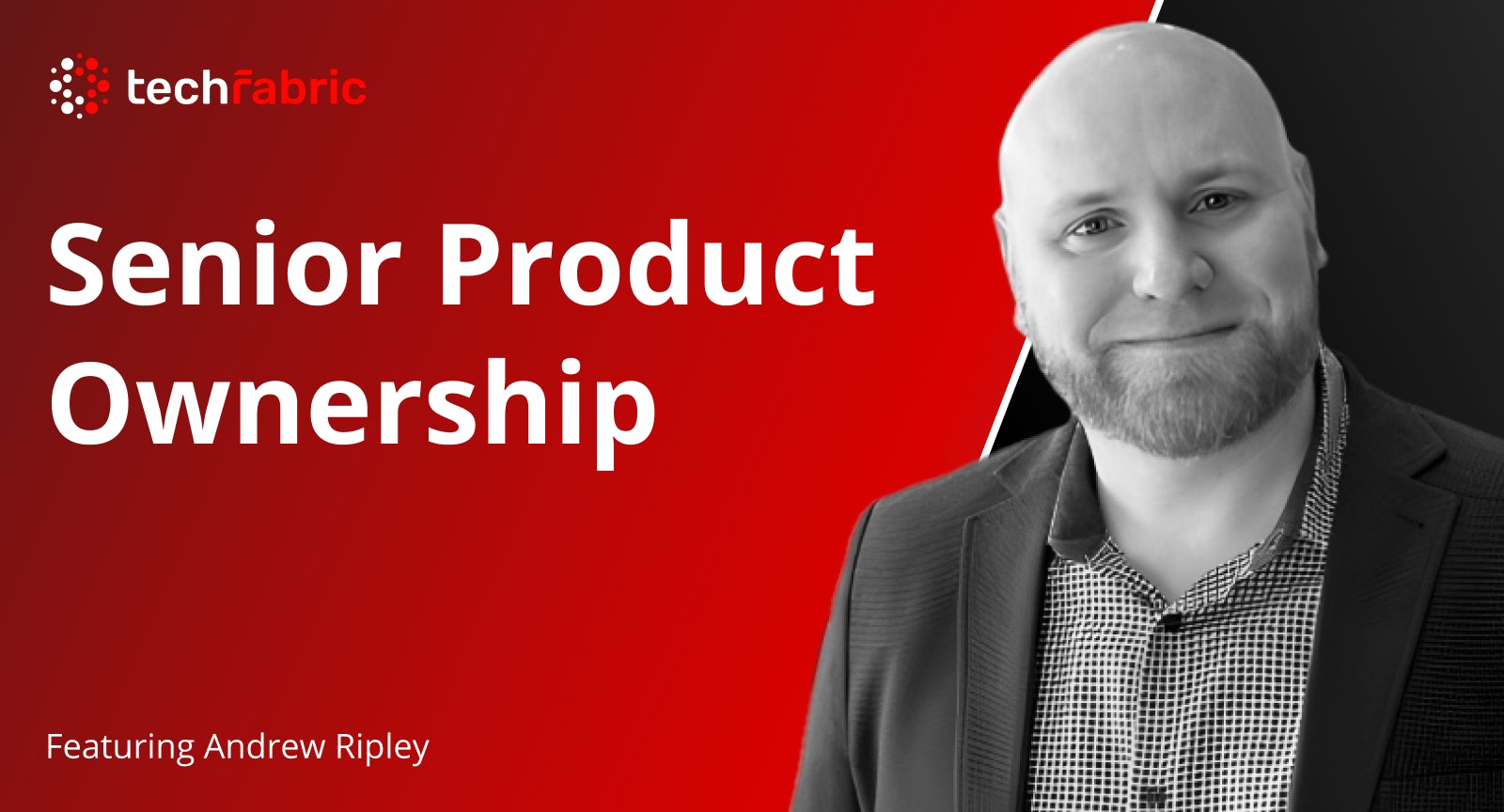 The final thing that makes us just love Andrew? When he's looking for something fun to do on his own, he loves reading the instruction manuals for new games.
"I know, I'm a little weird in that way but I just love to understand games (and just about anything else) inside and out. I love knowing down to the granular details, not just the surface info. I get as much of a kick playing with friends and family as I do spending time reading the rules and fully understanding the mechanics of the game".
We are very lucky to have team members like Andrew at TechFabric, who make the company better not solely because of their work ethic but also the culture and "never say die" attitude they bring to the team.