Website: Reimagining the AZP Digital Experience
One of the most obvious upgrades needed was a partial website redesign that included the homepage so that it would be obvious to an MRO customer upon arrival what AZP did and confirm they were in the right place. More importantly, customers were having problems with simple things like placing an order, and if your goal is to be more like Amazon in your targeting and personalization, you need top notch algorithm development. That's where the real work began.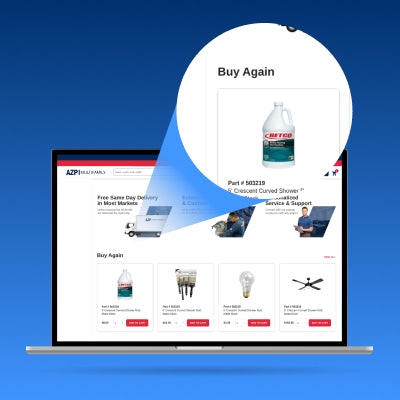 When a customer logs in, the website recognizes the visitor right away and the "recommendation engine" will surface the data on past purchases and alert the customer which items may need replenishing based on what they know of item longevity. The entire "buy again" function is highly personalized. The visitor might even get a message saying, "Hey (first name), looks like your front office is running low on toilet paper." It might also include a special limited-time marketing promotion.
Power BI: The road to Actionable Insights and Personalization
Data - storing it, quickly accessing it, and not only surfacing actionable insights, but using those insights to personalize the user experience, is foundational to every transformation conversation. Having access to the right data for decisioning has a profound impact on strategic planning as well as customer satisfaction. Getting this right, and developing efficient supporting processes result in time and cost savings for both the business and its customers. Power BI provides all of the functionality to create rich, interactive data visualizations from the P21 ERP and multiple other data sources to share important business insights across the company.

AZP wanted to increase their reporting capabilities. They not only wanted to look at their core business data, they also wanted to be able to marry that with other data from other systems they use. The data warehouse supports their goals of increasing their digital equity by cataloging and understanding their analytics as well as adjacent data—it's a data scientist's playground. For example, while it's nice to have information about a specific property like where it is, and how many units it has, AZP would also like to know if the property has a swimming pool? If so, is that pool chlorine or saltwater? Now AZP can better support their customers by knowing when to offer pool equipment, and if so, what kind. With these kinds of deep insights, AZP will soon know when they last ordered and calculate when that customer might need to resupply. Ultimately, AZP will be able to plan their marketing campaigns for re-order both by time-to-restock and seasonality before the customer runs out.
Putting the Customer at the Center
Property managers really do value this level of personalization. If AZP can help them replace a $15 part before it fails causing a $15,000 expense, their gratitude is often expressed in loyalty and referrals. This level of personalization and customer care is at the heart of AZP's business philosophy and it makes the life of the property manager a lot easier when someone knows as much about their properties as they do. It's super-fast for them to open up their phone, query their account, find the part they've bought before, buy it again and receive it same day as AZP ships out twice a day. And if they need to talk with a human, that's still easy.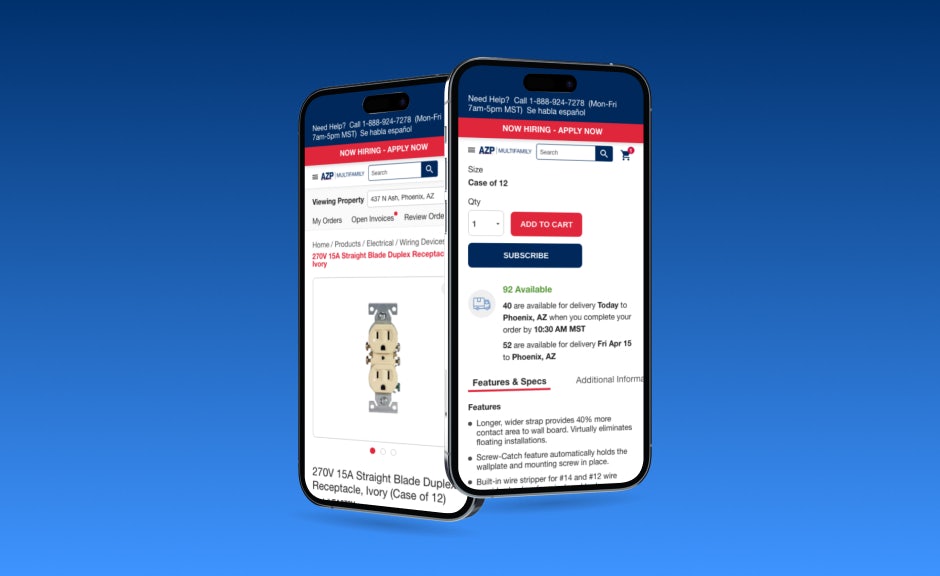 BI Personalization for the AZP Multifamily Execs Too
When TechFabric engineers begin feature discussions and ideation on dashboards, they first seek to understand, through personal interviews, research and feedback loops, who the dashboard is for, how they will use it, what data is primary, secondary, not important, etc. Ideating is fluid. For example, while ideating the executive dashboard some features were deemed as something the c-suite would not want to see every day; but it would be quite useful for sales, so the section was moved. KPIs for all dashboards can evolve as needed.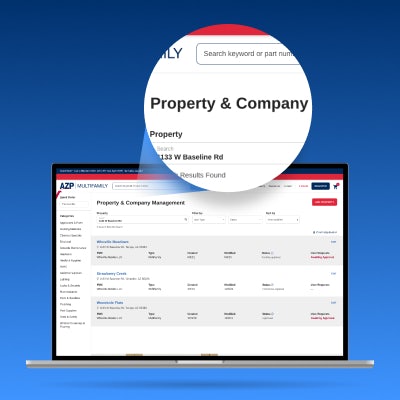 Executive Dashboard:
Not everyone needs the information the President or COO needs, but when the C-Suite need it, they need it in an easy to consumer format that presents the most important KPIs in seconds as they are frequently on the go. The executive dashboard was built for an audience that is fluent in KPIs and needs to see cash conversions, where sales are vs. goal, how the company is doing YTD, be able to compare to same time last year – all of this data easily available and optimized for mobile since that's the device being most often used.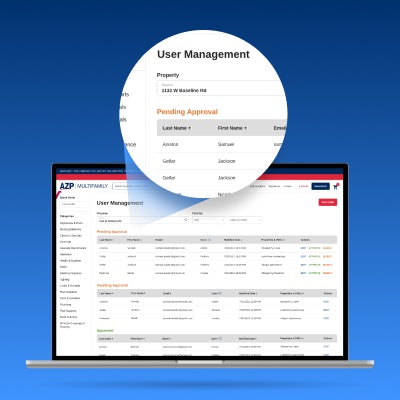 Sale Suite:
Because sales look at things from a variety of vantage points, the sales suite includes 9 dashboards. The kinds of information provided includes data showing how the company is doing this year, this month, last week, where are they are relative to goal, and who is selling the biggest margins. Another will allow them to drill down to see which items or customers have had the biggest up or down shift lately. A big part of digital transformation is breaking down the silos where valuable information is stored and turning that data into actionable insights for specific audiences.
Marketing Suite:
Marketing wants to understand trends and how people are using their website. They want to see how often their promos were used, understand web traffic and shopping tendencies. Like the other dashboards, assembling required KPI data required several data sources but through the dashboard pulling from sources like Google Analytics and order data in the ERP, marketing will have a more complete understanding of how specific customers who placed an order on MyAZP actually got to the AZP site. Marketing will now have a more complete picture than ever before.

What all of these dashboards have in common is that they provide key performance data at a glance, and deliver actionable insights that contribute to continuous improvement and greater growth for AZP Multifamily.