July 29, 2022
From Spreadsheet to System: How We Automated Our Internal Processes with Microsoft Dynamics
By: Kay Transtrum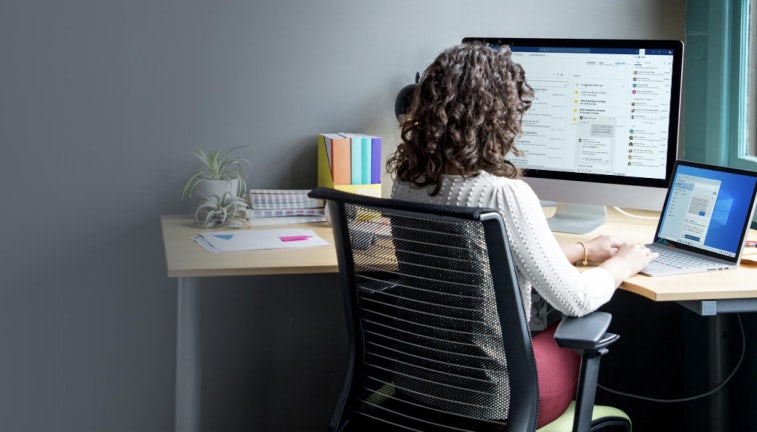 When we started TechFabric back in 2016 we had a team of eight and no reasonable need for automation or extensive internal documentation. We leveraged robust Excel Spreadsheets to keep track of everything from timesheets to task management, iterating on process as we went. 
When our team grew to 20x that, we recognized that our spreadsheets were becoming arduous and thus costing TechFabric time (and time is money).It was time to "eat our own dog food," as some say, and connect our data, processes, and teams to transform our workflows and efficiency just like we do for all our clients.
Of course, not everyone is going straight from sheets to Dynamics. In fact, there are often many steps between. As we frequently acknowledge with clients, there's no one-size-fits-all for organizational approaches (just like there's no one-size-fits-all for where we start from). 
Defining the Problem
Our Operations team, lead by Meghana Lakkadi, was tasked with creating an operational solution to more accurately predict team capacity and resource allocations for TechFabric. We recognized that we had a lot of organizational solutions to choose from, and when you have stables of talented devs who can build anything, it is easy to look at building a custom system internally.
Some of the gaps we were beginning to recognize in our operations included:
Multiple sources of truth (data) across multiple systems and spreadsheets
Separate views of projects for different departments and teams, making it difficult for project managers to fully understand team availability for scope 
Inconsistent reporting- making it difficult to make accurate or dependable financial projects 
Gaps in team capacity and availability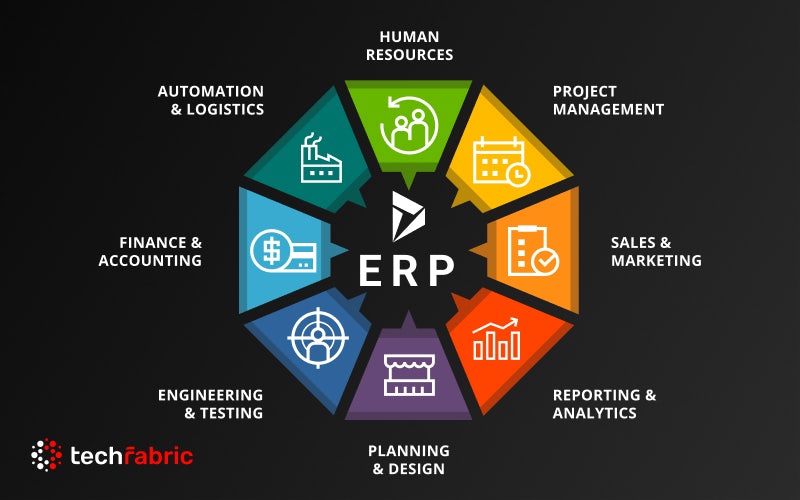 Defining Success
Here were some of the items on our roadmap wishlist when taking this project on for our team (sound familiar?):
One consolidated view of the project lifecycle: from sales, to project execution, and on
Simply track time and expenses for the company
Clear understanding of team capacity and resource allocation 
Seamless project assignment process 
Simplified cross-team collaboration 
Dependable and accurate reporting 
Increased efficiency and profitability 
Choosing the Right Solution
Our Operations cohort tasked with choosing the best possible solution for Tech Fabric's needs surveyed a multitude of options ranging from Zoho to Acumatica, to even scoping out what a completely customized solution would look like to build out internally. 
Ultimately, we chose to go with Microsoft Dynamics. Here's why:
Complete Operational Visibility  
Capability to custom-build project setup 
Ability to completely streamline all departments- no black holes 
Easily generate dependable reports
Fully integrates with our existing Microsoft ecosystem and SSO
Works with 3rd party collaboration tools we were already using: Teamwork & 7Pace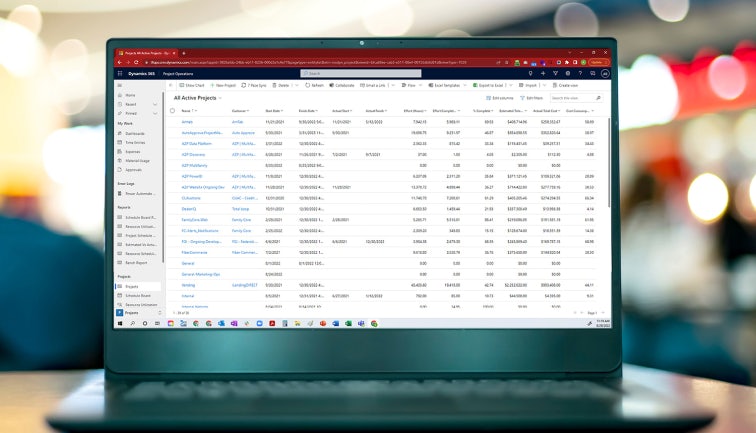 Buy vs. Build
You might be wondering why our team would opt to buy a technical solution instead of building a fully-customized solution from scratch. 
Just because we can build anything, doesn't mean we should build everything. 
The long and short of it is this: After analyzing our team's needs, defining success, and scoping out exactly what would be required to see impact, our Operations team determined that Microsoft Dynamics could address those concerns (and much more). 
Building something out internally would have required us to scale-up our own organization to accommodate the project and the needs of our clients, and the time to launch our own technical solution would have greatly bypassed the time of launching Dynamics. Why waste a year's worth of bandwidth and money to build it from scratch? 
Choosing the Right Path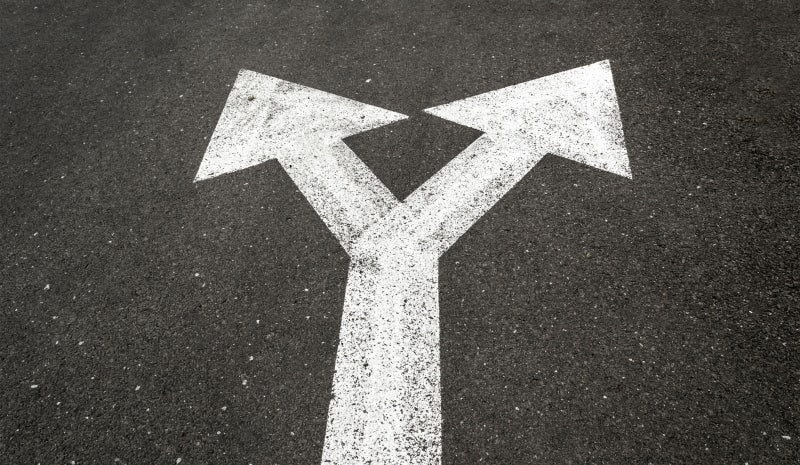 The buy vs build argument is ever-present in the technology industry. We consult deeply with our clients to help determine if existing, "off-the-shelf" options will meet the needs, goals and requirements or do we have to go custom to achieve the right fit.
Compatibility - Will existing systems work with our existing ecosystem (including partners)
Scalability - Will an existing option allow us to grow? At what point will we need to replatform again
Mission-Critical Features - Do any of the options on the market meet all (or the overwhelming majority) of the identified needs/requirements
Nice-to-Have Features - What other features exist to support the business needs and/or usability (e.g. includes a mobile app) 
Customization - How readily can we customize areas to the business and what documentation is available
Performance - Will ready-made solutions provide the speed, uptime and overall performance to meet our needs
Support - What is the level of support for implementation and ongoing with off-the-shelf solutions
Compliance - Do existing options have the security and compliance the business requires
Time-to-Market - Will building custom be faster and more effective than customizing someone else's code? What is the opportunity cost of slowing time-to-market?
Cost/Value - Does this work for the budgets and how does it compare to custom build with no licensing? Are the ready-made features worth paying more for to move faster?
Ultimately, before selecting the best technical solution, we always recommend mapping out what problems you are trying to solve- and determining whether that solution already exists or if it is something that makes the most sense to build in-house. 
Dogfooding with Dynamics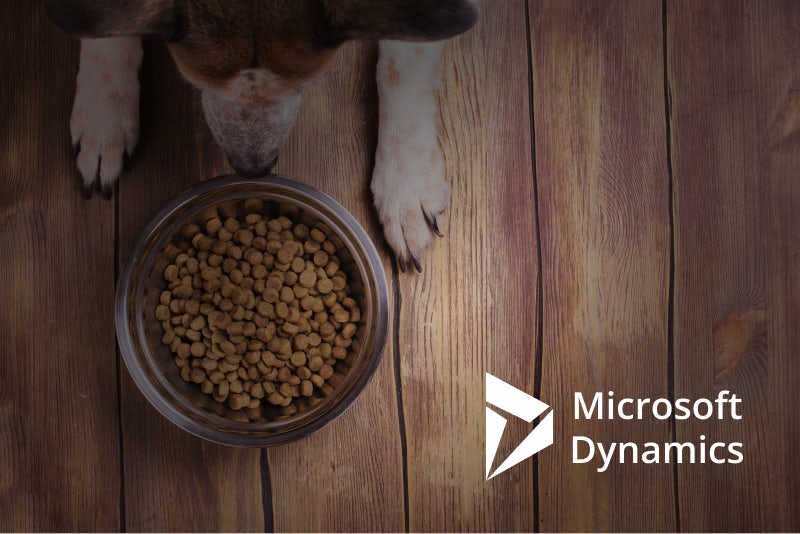 In our case we used this criteria to identify Microsoft Dynamics Project Operations as the right fit for our organization. The best part about our experience moving our organization to Dynamics was it was a unique opportunity for dogfooding, if you will. We were able to go through the same process- from beginning to end- that so many of our clients are going through. We are also experiencing firsthand the intrinsic value that Dynamics has brought to our organization. 
If your organization is interested in learning more about the capabilities of Microsoft Dynamics, and whether it is the right move for you, let's chat!